Elevate Your Digital Experience: Empowering UI/UX Design...
Discover the art of exceptional user experiences that seamlessly connect with your audience. Our UI/UX design services unlock the power of simplicity and functionality, ensuring intuitive interfaces and engaging interactions.

Step into a world where every click counts, and visual aesthetics blend effortlessly with user-centered design.

Join us as we elevate your digital presence with a touch of creativity and strategic insights, delivering experiences that leave a lasting impact. Are you ready to elevate your brand's digital journey and connect with your users like never before?

Let's create a user experience that sets you apart from the rest.
Begin the journey with meticulous wireframing, laying the blueprint for a seamless user interface and optimal user experience.
Wireframing
Craft intuitive interfaces that guide users effortlessly through your digital realm, enhancing engagement and ease of navigation.
Intuitive Interfaces
Elevate interactions with captivating animations and micro-interactions that breathe life into your digital products.
Engaging Interactions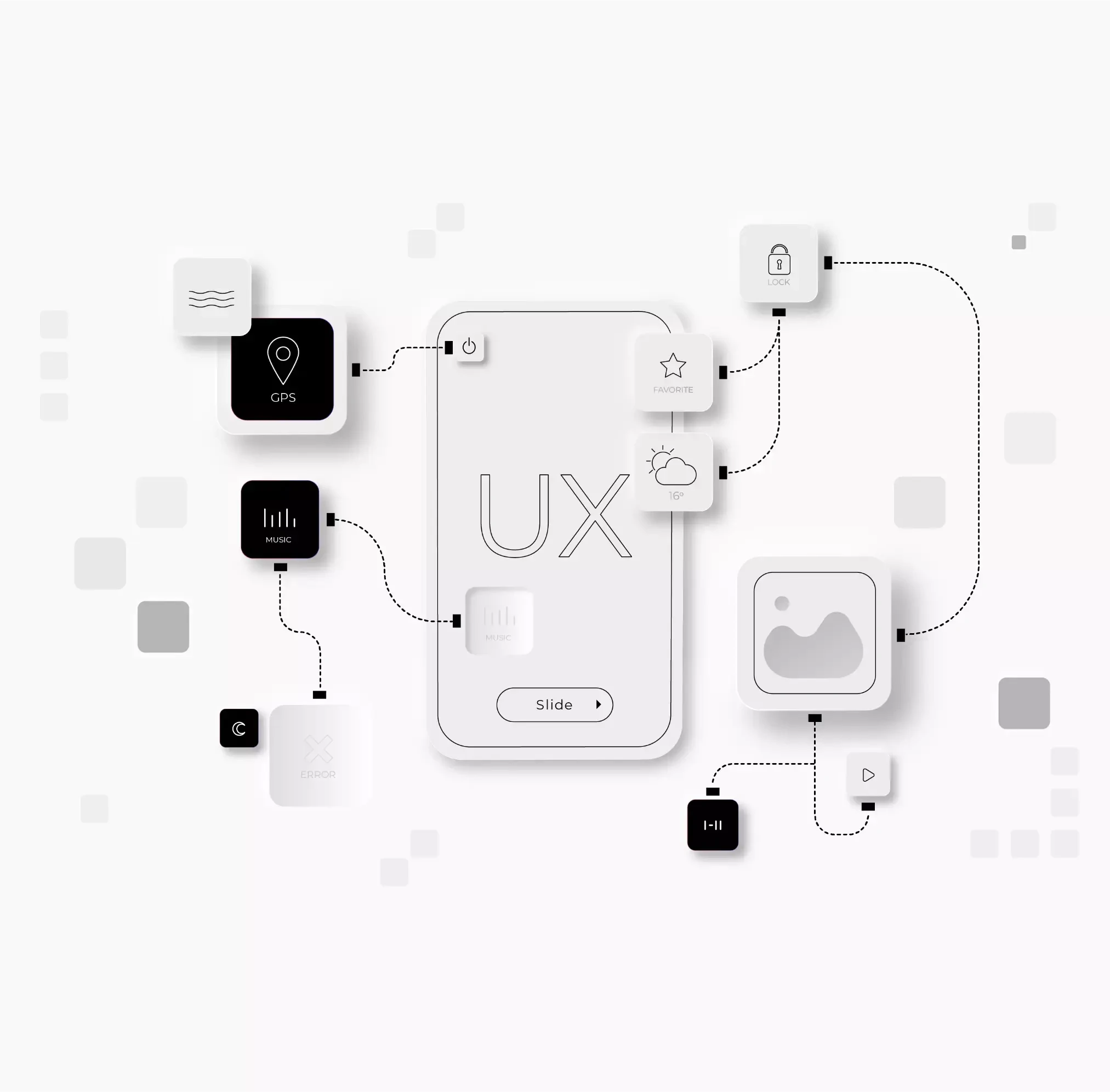 Infuse visual aesthetics that enchant and leave a lasting impression on your audience, capturing your brand's essence in every pixel.
Aesthetic Brilliance