mebl | Transforming Furniture
Championing a future of furniture that is sustainable and circular.
Founded in 2015, mebl | Transforming Furniture emerged as a renowned retailer in Brooklyn, New York. With a mission to elevate a community of skilled artisans, they specialize in crafting exquisite, high-quality furniture from reclaimed materials. For a span of two years, their captivating pop-up showroom at Union Square in NYC served as a hub for showcasing their unique creations.
The climate demands we all step up.
The furniture industry, occupying a central role in every home and office, holds significant influence over the environment and climate impact.
At mebl | Transforming Furniture, there is a clear vision of a furniture sector that actively contributes to a resilient, flourishing, and equitable future. Recognizing the industry's substantial environmental footprint, mebl aspires to be part of the solution, driving positive change in pursuit of a sustainable and responsible approach to furniture production.
Our collaboration with mebl Furniture involved...
Throughout our collaboration with mebl | Transforming Furniture, we undertook a comprehensive project that encompassed the design and development of their mobile interface, website, and a custom CMS (Content Management System).
The mobile interface design was carefully crafted to capture mebl's unique brand identity and showcase their transformative furniture offerings in a user-friendly manner.
Ui Ux Design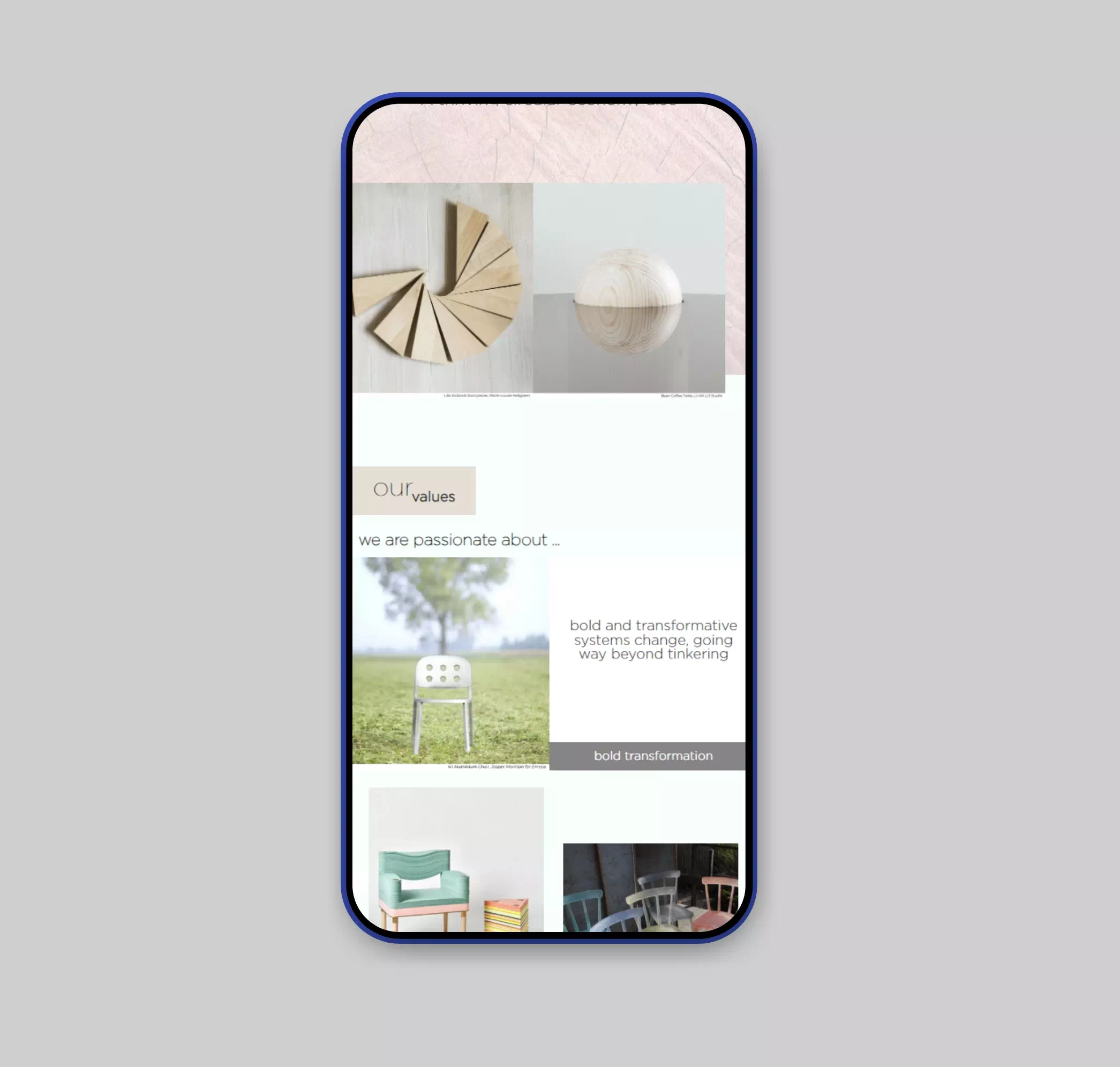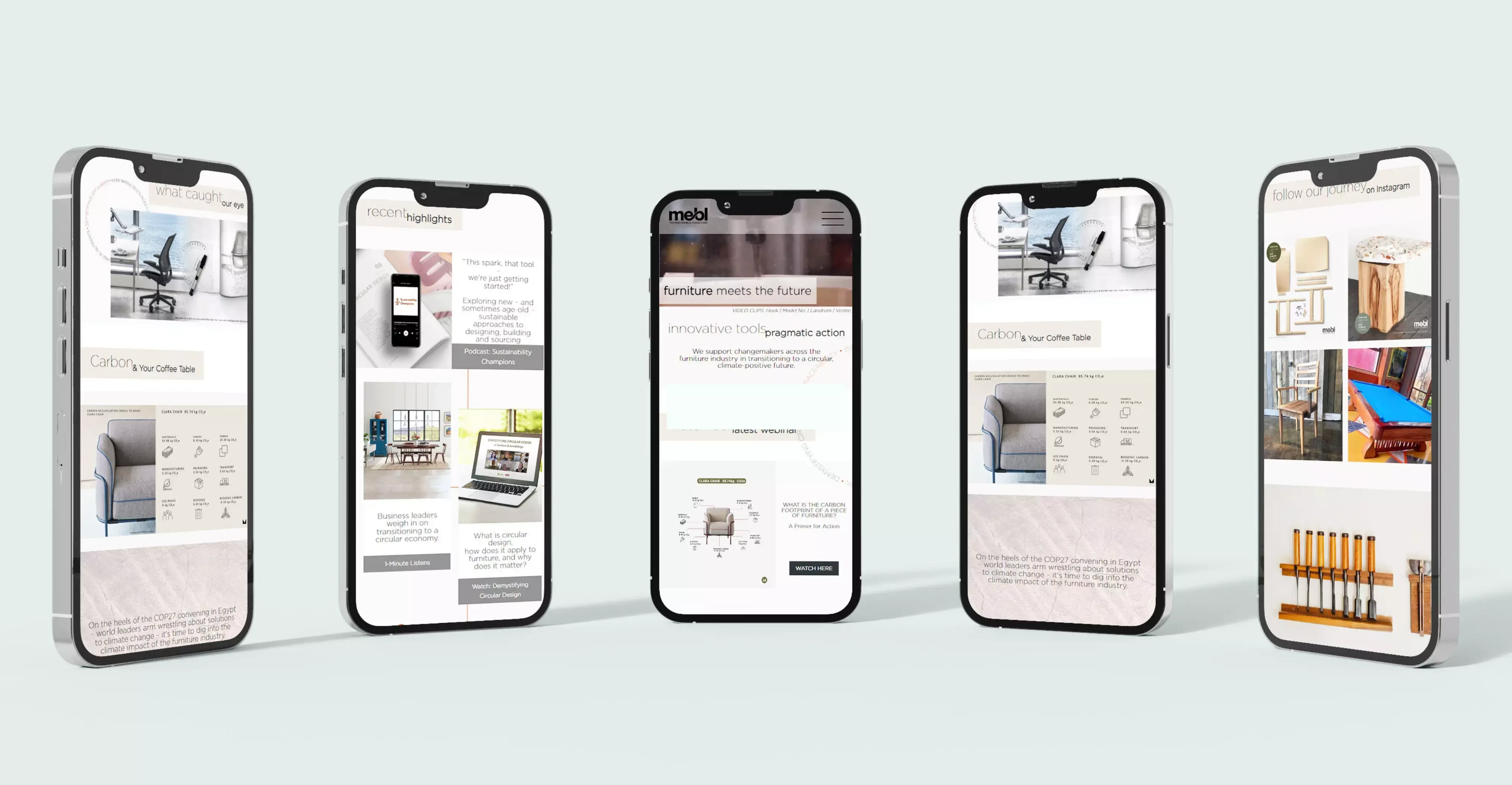 Updating web content with custom CMS...
To empower mebl with the ability to manage and update their website content effortlessly, we implemented a custom CMS. This bespoke solution allows them to showcase their latest news, share engaging content, and manage their online presence efficiently.
Create pages with complete design control, shaping your website just the way you want. Thoughtfully designed components make building and designing new pages effortless.
Content Management System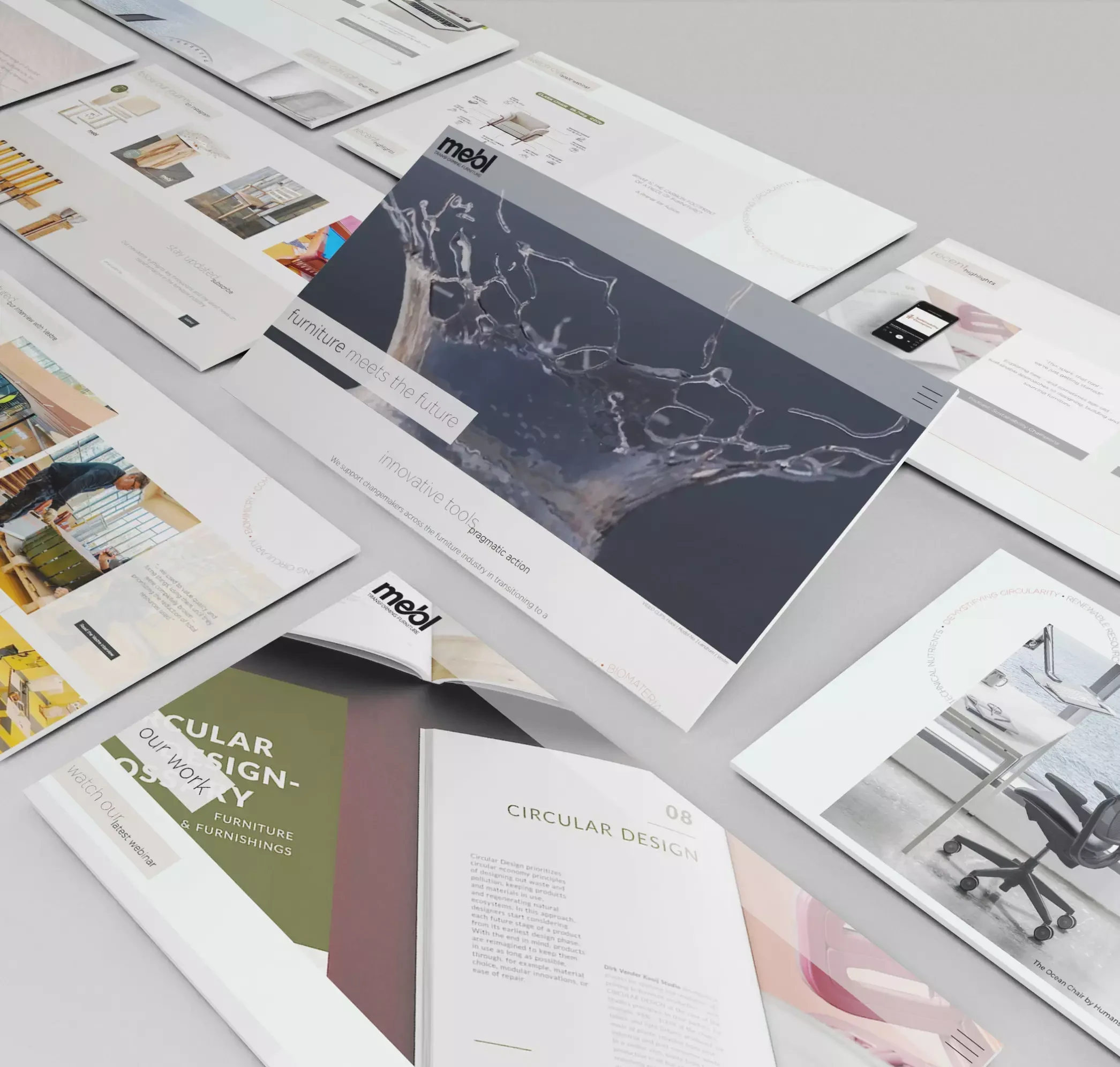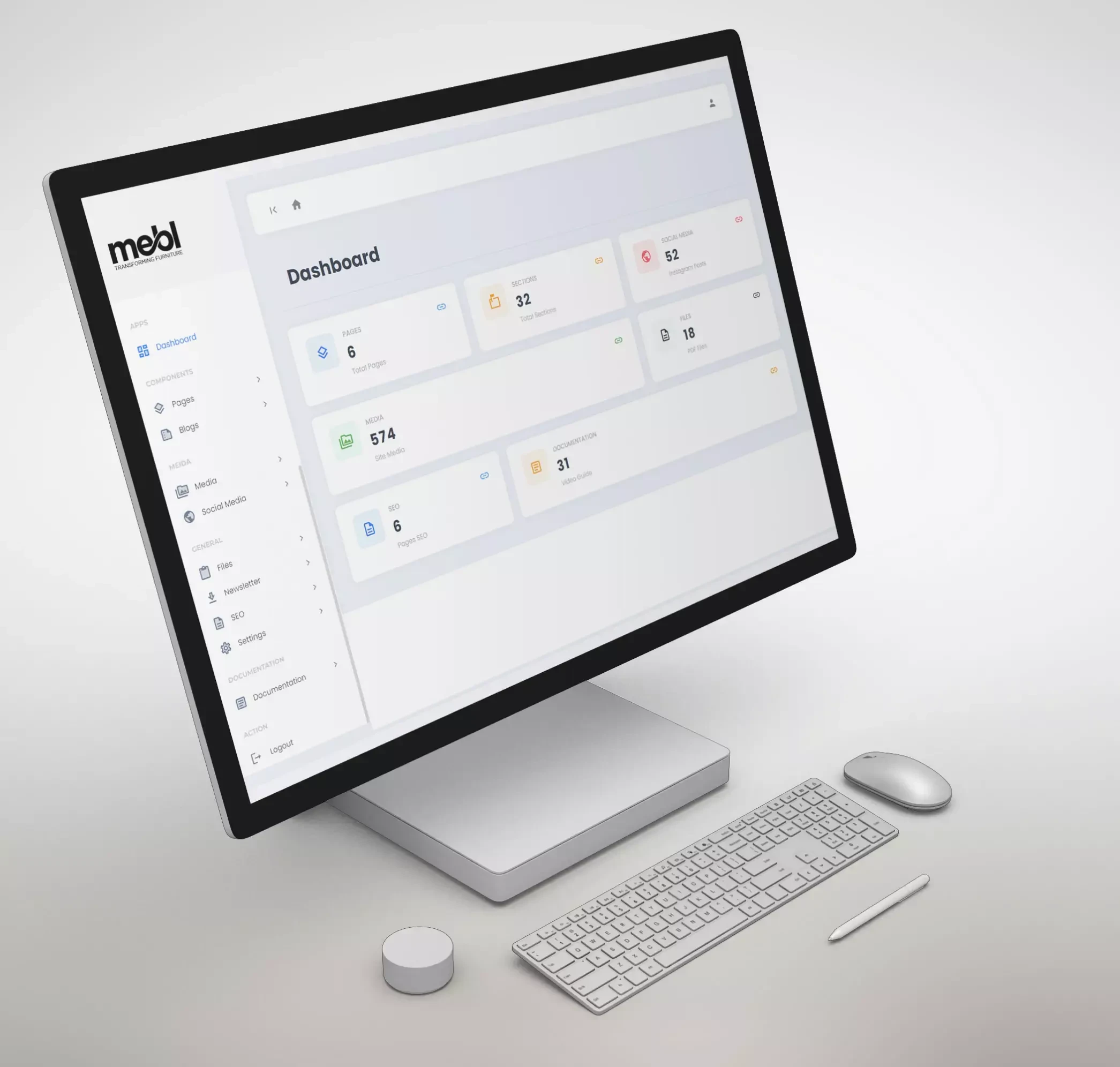 Our approach covered both visual and technical aspects, employing modern web development practices for optimal website and CMS performance, security, and scalability.
Content Management System
Add captivating content seamlessly with our custom CMS integration, ensuring an engaging experience for mebl | Transforming Furniture's audience.
Content Management System
User Video Guide: Seamlessly Navigate the CMS
We crafted a User Video Guide specifically for mebl | Transforming Furniture, ensuring seamless CMS navigation. This comprehensive video guide offers step-by-step instructions, enabling effortless website updates and providing a captivating experience for their audience. By streamlining their workflow, mebl can now focus on delivering engaging content with ease.
You may also like